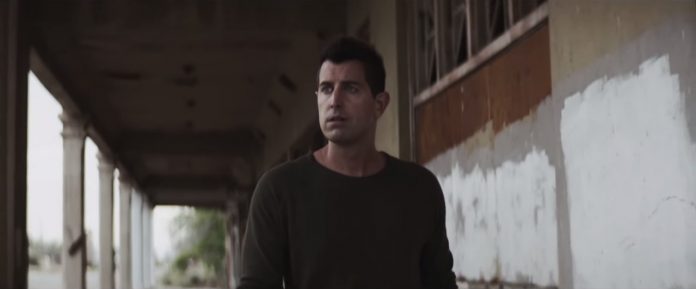 Grammy-nominated singer/songwriter Jeremy Camp returns with a brand new single "Dead Man Walking," which debuted on May 17th, along with a music video.
"Colossians 2:13-14 speaks of our lives before Christ as being 'dead.' There was a time I felt emotionally and spiritually dead, but then God changed me radically," said Camp. "That is why I'm excited to share 'Dead Man Walking' – because it's a song of thankfulness that even though I was once a 'dead man walking' I'm now a man 'walking with God.'"
With 40 #1 singles over his storied career, "Dead Man Walking" is a refreshing first-look into Camp's next album, due later this year, and is marked by some of his most vulnerable and transparent music to date.
Camp recently wrapped the Hits Deep Tour with TobyMac this Spring, and is also heavily involved with the biopic feature film about his life, I STILL BELIEVE, which chronicles Camp's personal story of love, loss and faith. I STILL BELIEVE is being produced by the Erwin Brothers' (I CAN ONLY IMAGINE, WOODLAWN) newly-formed studio, Kingdom, in association with Lionsgate and is scheduled for a March 2020 release. 
ABOUT JEREMY CAMP

Throughout his 17-year career, Capitol CMG artist Jeremy Camp has established himself with landmark accolades including:

Lifetime consumption of almost 5 million and 325M lifetime streams 

Holds title for most #1s among solo artists on the Christian Airplay chart

Billboards #2 artist of the Decade in 2010

40 #1 radio hits across all formats

4 RIAA certified gold albums and 1 gold single

1 Grammy nomination, 3 American Music Award nominations & 4 ASCAP Songwriter of the Year Awards
Jeremy has also authored an autobiography, I Still Believe (2013, Tyndale) and toured the world, sharing his music in more than 36 countries, and his organization, Speaking Louder Ministries, has allowed him to travel to Brazil, Guatemala, Ukraine, Japan and Kyrgyzstan.