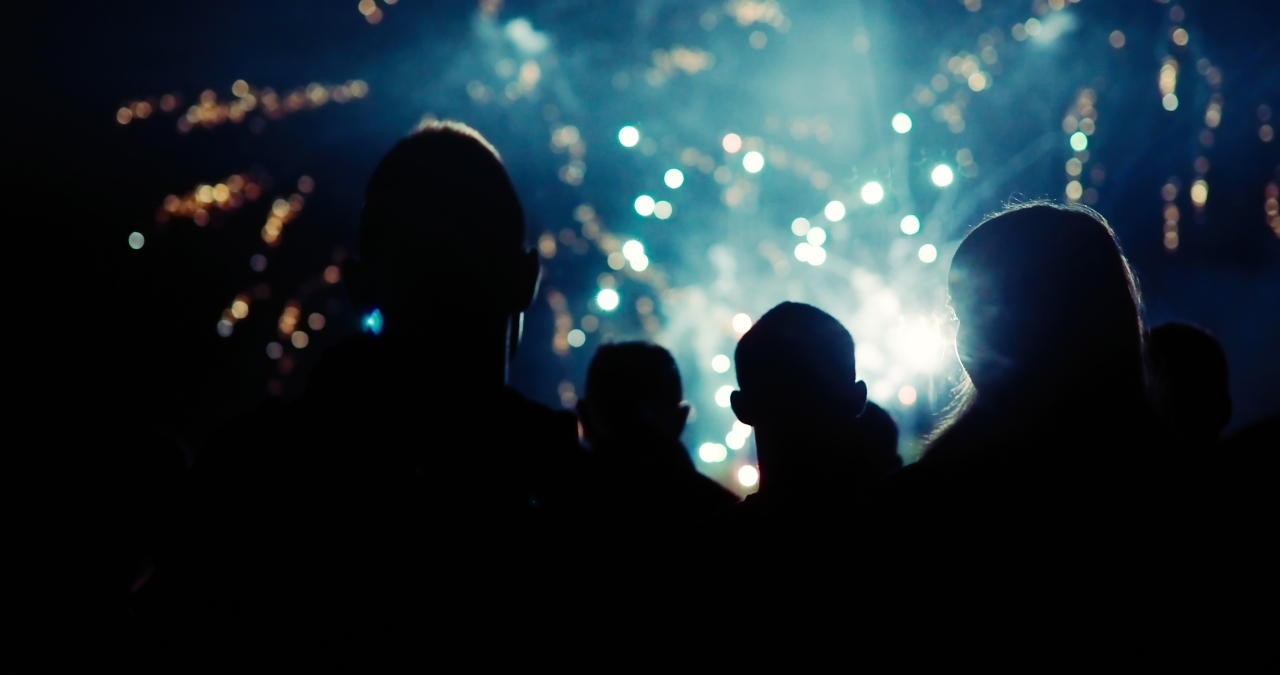 The countdown has begun for what could spark another national outpouring of the Holy Spirit.
"Light the Fire Again, Pensacola," a gathering of past and current revival leaders organized by Christ for All Nations (CFAN), will take place Sept. 4-7 in Pensacola, Fla.
Evangelist Daniel Kolenda, CFAN president and CEO, announced the upcoming Pensacola conference in a live-event video from Argentina: Light The Fire Announcement.
Kolenda was ministering with Pastor Claudio Freidzon, who leads a Buenos Aires church that has experienced an outpouring of the Holy Spirit for more than 30 years. Sensing God's providential timing, Kolenda and Freidzon made the surprising announcement that "Light the Fire Again Pensacola," which was a paid, ticketed event, will now be free. And in anticipation of a historic move of God, the conference will move to a larger venue.
"Light the Fire Again" will now take place at the Pensacola Bay Center, a 10,000-seat arena, in the same city where the Brownsville Revival began more than 25 years ago.
Revival leaders from Brownsville, such as John Kilpatrick, Dr. Michael Brown and Jeri Hill, widow of the late Steve Hill, will be ministering, along with leaders from other revival movements from around the world. This will be the first time multiple streams of revival come together at a single time and place.
Ministers include John Arnott (Toronto Blessing), Claudio Freidzon and Carlos Annacondia (Argentine Revival), Rodney Howard Browne, Heidi Baker, Todd White, Lou Engle and others. Daniel Kolenda and Christ for all Nations, founded by German evangelist Reinhard Bonnke, also have seen outpourings of the Holy Spirit in Africa and around the world, resulting in more than 78 million documented conversions.
The revivals, each with their own style and culture, had many things in common. All were characterized by an overwhelming sense of the presence of God, spontaneous joy and laughter, repentance, deliverance, physical and emotional healing, restored marriages and the salvation of the lost.
They also included the emergence and inclusion of anointed worship music. During "Light the Fire Again Pensacola," pioneer worship leaders, such as Lindell Cooley, Don Potter, Jeremy Sinnott and Eddie James, will lead rich times of worship.
The Pensacola gathering, expected to draw a capacity crowd from across the U.S. and around the world, will be free to attend, but space is limited. Organizers are urging people to register as soon as possible at Light the Fire Tickets.
"There is a whole generation that has never experienced an outpouring of the Holy Spirit like what we saw 25 years ago," said Kolenda. "We're believing God to rekindle the flames of revival and send a mighty move of the Holy Spirit that will sweep across the earth, stirring the hearts of this generation. We want everyone to have the opportunity to experience it."
A complete list of speakers is available Light the Fire Speakers.
About Christ for All Nations
Founded by evangelist Reinhard Bonnke in 1974 and now led by evangelist Daniel Kolenda, Christ for All Nations (CFAN) continues to pioneer mass-evangelism in Africa and beyond and to equip the church to fulfill Christ's Great Commission. To date, more than 78 million people have chosen to follow Jesus at a CfaN Gospel Outreach Campaign — meetings marked by supernatural displays of God's power to heal bodies, restore lives and change communities. With offices in Australia, Brazil, Canada, Germany, Hong Kong, Singapore, West Africa, South Africa, United Kingdom and the United States, CFAN produces written, musical and video content that can be found online and seen daily on TV stations around the world. To learn more about Christ for All Nations, visit CFAN online at www.cfan.org.