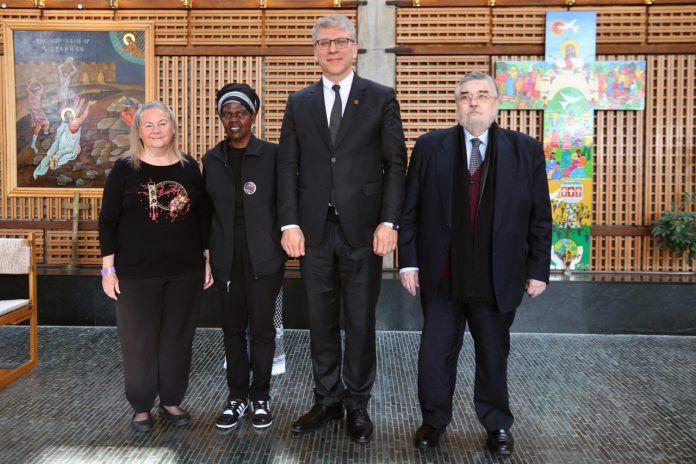 The leadership of the World Council of Churches (WCC) Central Committee is meeting on 27-28 March at the Ecumenical Centre in Geneva.
The WCC Central Committee leadership includes Dr Agnes Abuom, moderator; Metropolitan Prof. Dr Gennadios of Sassima and Bishop Mary Ann Swenson, both vice-moderators of the WCC Central Committee; and WCC general secretary Rev. Dr Olav Fykse Tveit.
The leaders discuss preparations for the 2019 WCC Executive Committee 22-28 May 2019, as well as preparations for the WCC Central Committee meeting in March 2020.
The main discussion although is on the 11th Assembly, to be held in Karlsruhe, Germany 8 to 16 September 2021. "Christ's love moves the world to reconciliation and unity" will be the theme used in development of programmes and other preparations. The assembly is the "supreme legislative body" of the WCC, and meets every eight years. The formal purpose of the assembly is to review programmes and determine the overall policies of the WCC, as well as to elect presidents and appoint a Central Committee which serves as the chief governing body of the WCC until the next assembly.
Among the programmatic work and financial matters discussed will be the Green Village.The group will also consider plan updates, strategic planning, the Pilgrimage of Justice and Peace, and ecumenical diakonia, among other topics.
World Council of Churches, oikoumene.org