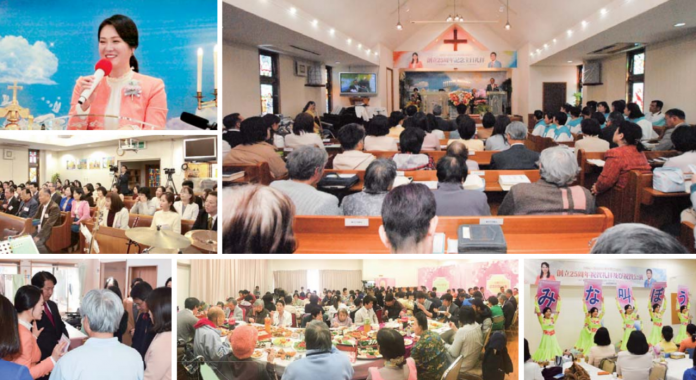 The Pastor Soojin Lee, the vice president of United Holiness Church of Jesus Christ, visited Japan for the 25th anniversary of Ida Manmin Church and Japanese Pastors and Leaders Seminar.
The anniversary service was held at 10:30 AM on Sunday the February 24th. After the performance of the Power Worship Dance Team from our church, Pastor Lee delivered the message under the title 'Qualifications of a Bride' with scripture reference: Matt. 25:1-13. 
In the afternoon, a celebration service and performances were given at Mitsubasa, a retirement home. In the celebration service Pastor Lee delivered the message 'Qualifications of a Bride' once again. The Power Worship Dance Team and the singers and dancers from Nagoya, Tokyo, and Ida Manmin Churches gave glory to God with their praises and worship dances.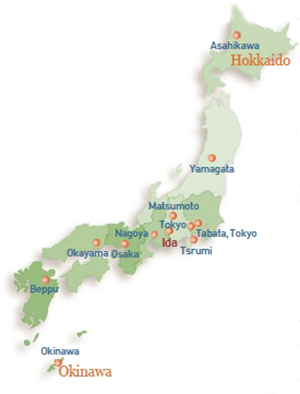 This event was attended by pastors and members from various locations in Japan including Asahikawa, Yamagata, Tokyo, Yokohama, Matsumoto, Nagoya, Osaka, Okayama, and Okinawa. 
In the afternoon of Monday the February 25th, Pastor Lee visited the Mitsubasa which was established by Ida Manmin Church and encouraged and blessed the residents and the employees. After this, the Japanese Pastors and Leaders seminar was held in Ida Manmin Church. 
Pastor Lee asked them to become spiritual warriors in the face of the current hardships by seeking the good will of God and broadening their hearts so that they will have great revival. 
Ida Manmin Church is our first branch church in Japan. They are creating chances to spread the gospel to the Japanese people through their social and community services. They are officially registered in the Social Welfare Committee of Ida City. In order to spread the gospel they focus on the welfare of the senior citizens as well as expending their effort to guide the teens through puppet shows and worship dance performances. As their good works have been publicized by the press, they have also received many plaques and letters of appreciation from Ida City government and the Mayor. 
In Ida Area United Crusade in 1994 and the Shinshu United Crusade in 1996 with Rev. Jaerock Lee as the speaker, the eyes of many who were blind were opened and hearing impairment was healed. Crooked arms and legs were straightened. Those crusades laid the foundation for spreading the holiness gospel all over Japan. In the Nagoya Divine Healing Crusade held in 2000, 13 deaf-and-mute people came to hear and speak. Such evidence of the living God spurs our missionary works in Japan. 
Today, they have 10 branch churches, 1 associative church, and 1 family church in Japan.
Manmin Central Church, manmin.org