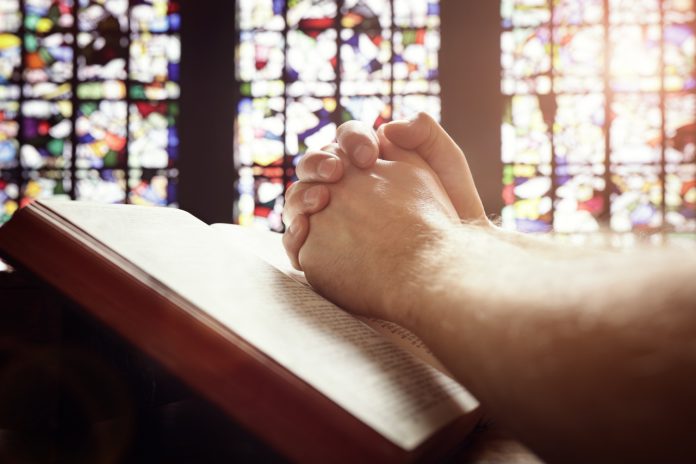 A prayer service held on 28 February at the Ebenezer United Methodist Church in Washington, DC dedicated a Pan African devotional guide, "Lament and Hope."
The biblical guide, created by Bread for the World, marks 400 years since enslaved Africans arrived in Jamestown, Virginia.
The free guide addresses past and current issues of unequal access to land, housing and education. It begins with verses from the Bible's book of Lamentations that speak of homelessness and affliction, and concludes with a proclamation of the steadfast love of the Lord.
The guide features monthly entries written by current and former leaders of the Angola Council of Churches, United Theological College of the West Indies, and Ecumenical Poverty Initiative.
World Council of Churches general secretary Rev. Dr Olav Fykse Tveit sent a message of appreciation for the new guide. "Now, 400 years and 20 generations later, we live with the still-powerful personal, social, economic, and legal effects of the transatlantic slave trade and its attendant evils," Tveit wrote. "We learn so much from these meditations."
Tveit reflected that the massive construct that is our global economy was born of the unjust exploitation of African labor. "We recognize that Christianity itself is deeply implicated in this history," he wrote. "We acknowledge that even our most precious insights about constitutional democracy, freedom, and human rights are not pure but rather from the start were deeply stained by the practice of slavery and genocide."
The devotional guide draws on biblical insights and communal prayer to confront and transcend that history, Tveit concluded. "This is the sort of work that we at the World Council of Churches are proud to join: ecumenically sourced, globally oriented, framed and fueled by the search for God's reign of justice."
World Council of Churches, oikoumene.org