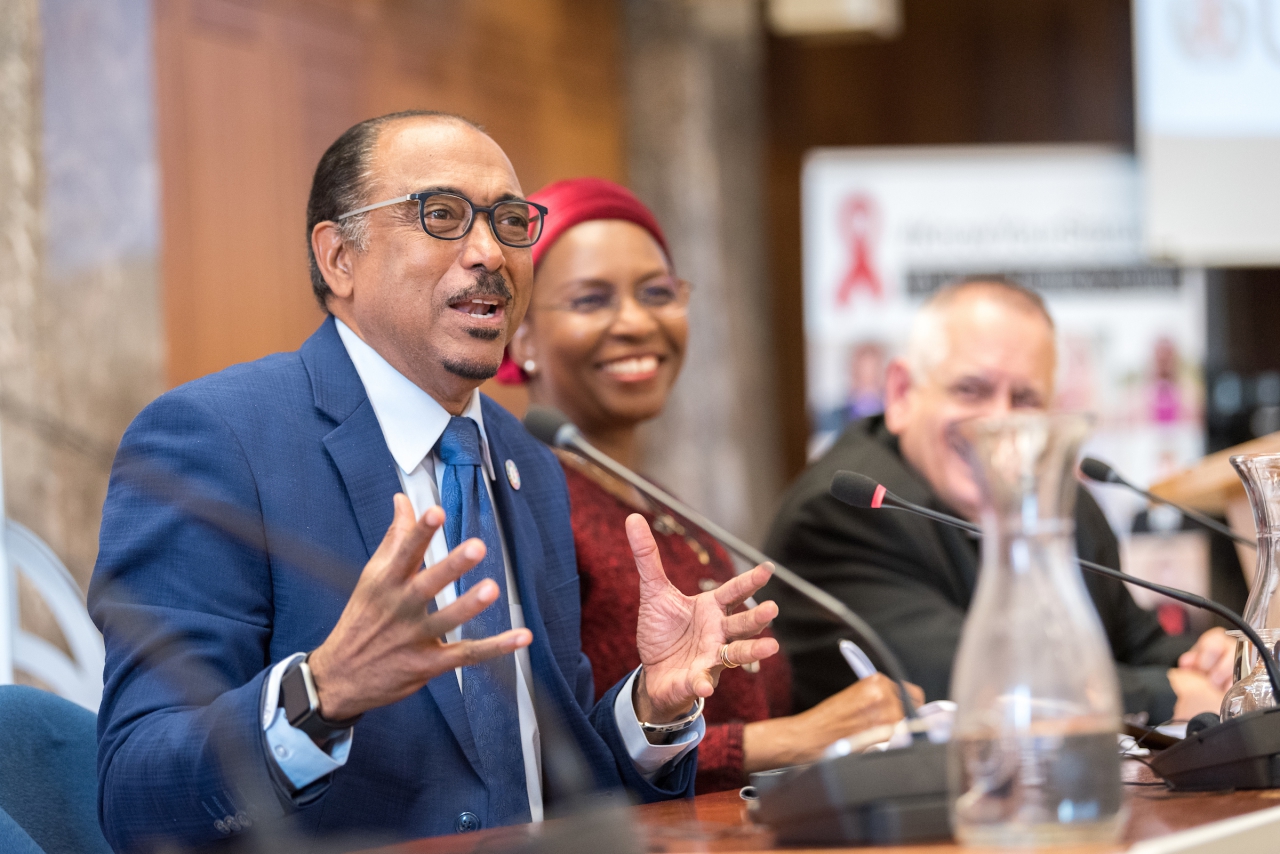 In remarks during a workshop on HIV among migrants and refugees, UNAIDS executive director Michel Sidibé spoke of the challenge of HIV in what has become a rapidly changing and very unpredictable world.
"We believe you will never be able to reach people when you are born privileged," Sidibé reflected. "Your job is to cross the road and reach people who are not privileged. What we need are bridges connecting us all to reach other."
The workshop was organized on 20-21 February by UNAIDS, the World Council of Churches (WCC) and the International Catholic Migration Commission.
"We are living in a rapidly changing and unpredictable world," said Sidibé. "From my country of Mali to Eastern Europe to South America, the right to health and the right to education is not being upheld in conflict-affected settings."
We simply cannot think of the challenge of HIV in isolation, he continued. "We need to understand the bigger picture, and the role of faith-baed organizations is very critical."
As more and more people are on the move, faith-based organizations are critical in ensuring people have access to healthcare, said Sidibé, because faith-based groups reach people at the grassroots and know what people are facing in their daily lives.
"We are facing massive political upheaval everywhere, and a lack of economic opportunity for young people, mixed with democratic fatigue," he said. "We have a divide today and it is a lack of trust, and if people don't have jobs, they don't have hope."
HIV is linked to inequality and to lack of opportunity, Sidibé noted. "What I'm seeing as the biggest problem is social inequality. If you have a breakdown, what will happen is that people will not stay there."
With 68 million people forced from their homes across the world due to violence, war and conflict, in many places the bulk of health services are being provided by faith-based organizations. "What is happening to people on the move? They are becoming victims of violence, and we really need to understand that. We need to think in a more integrated and practical way."
World Council of Churches, oikoumene.org