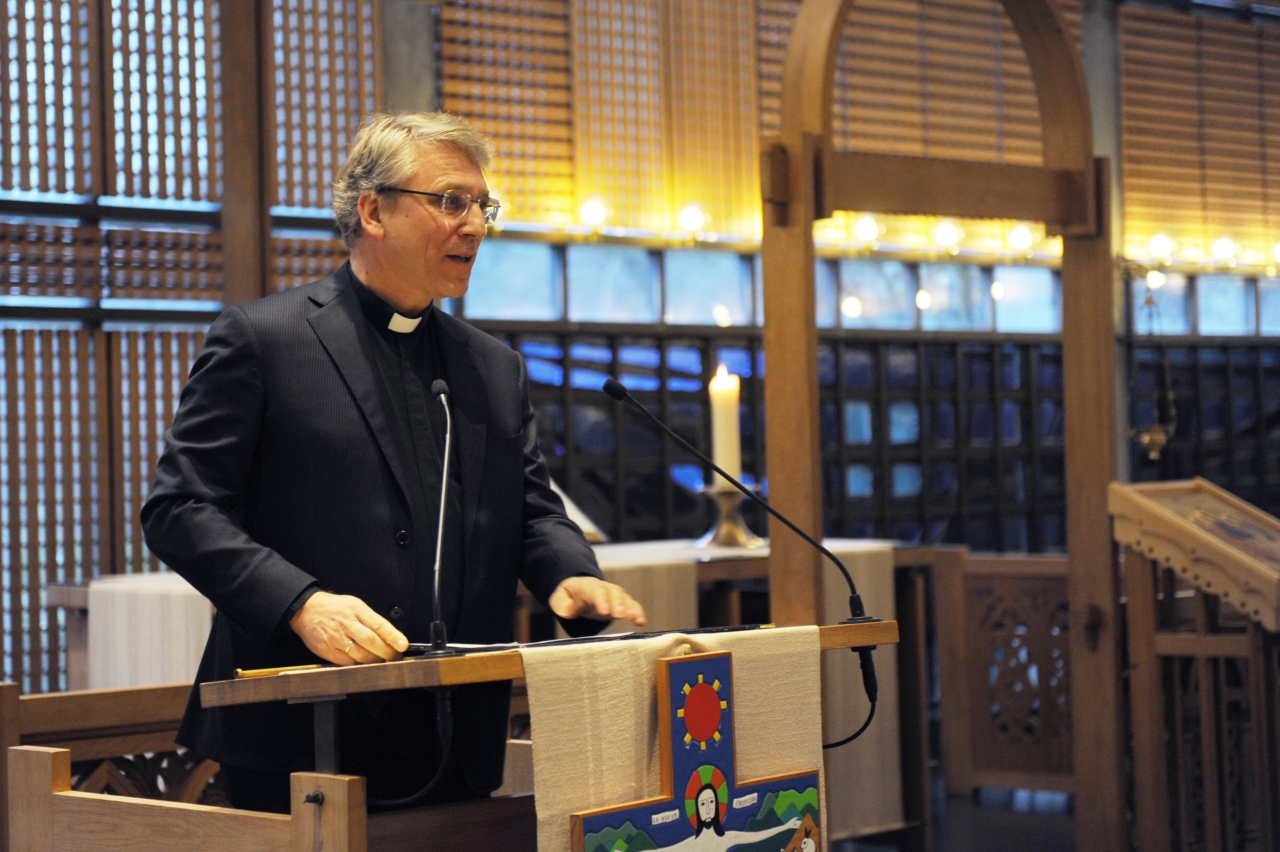 During a sermon at the Ecumenical Centre on 7 January, World Council of Churches (WCC) general secretary Rev. Dr Olav Fykse Tveit opened 2019 with words on the magoi, or "the wise" unidentified worshippers of the newborn baby Jesus.
His words were part of the WCC's traditional prayer services.
"The story of the 'magoi', the astrologists, or the scientists of those days, or the 'wise' as we often translate it, unites us all," he said. "What the story brings forward is truly a unity in diversity."
Through the ages, and in all cultures and continents, there have been developed new colours, names, traditions and interpretations to the story, Tveit noted.
"This history of interpretation belongs really to the openness of the Christian tradition," he said. "The story is open for that richness of diversity."
The story of the magoi is a story about the whole human family and a story for the whole human family, he continued. "It happens in the context of a real, tangible, basic human family, at a certain time and in a certain place, with the experiences of the ordinary life of ordinary people, but brought into extraordinary pressure and dangerous circumstances – as many were then and are today," he said. "This is a reverence for the mystery of life, and an honour to the mystery of being human – and being human together in the close relationships we belong to – as we should be together – with all our differences and diversity."
Today, we need as before, but particularly now, to show the true reverence of the mystery of the gift of life of being human, Tveit added. "That God became human is the strongest possible expression of this respect, dignity, even reverence for human life," he said.
Tveit concluded "This is, therefore, the prophetic call of the churches and the churches together in the ecumenical movement: to share the truth about Christ's love for the world, for the whole of the human family, in our words and our deeds."
World Council of Churches, oikoumene.org