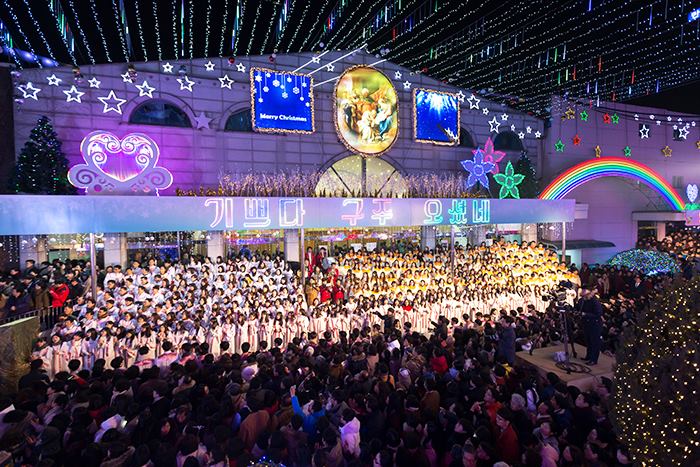 Manmin Central Church had its Christmas Lighting Ceremony 2018 in front of the main sanctuary at 9:50 P.M. on December 14, 2018.
Rev. Dr. Soojin Lee pressed the button at Christmas Lighting Ceremony, where thousands of members gathered to celebrate the birth of Jesus who came to this world as the Light, all the light bulbs were lit up.
The event was broadcasted live via GCN.
On October 10, 1982, Manmin Central Church had its foundation service under the slogan, "Arise, Shine," and since then it has now grown to become a mega-sized global church with more than 11,000 branch and associate churches.