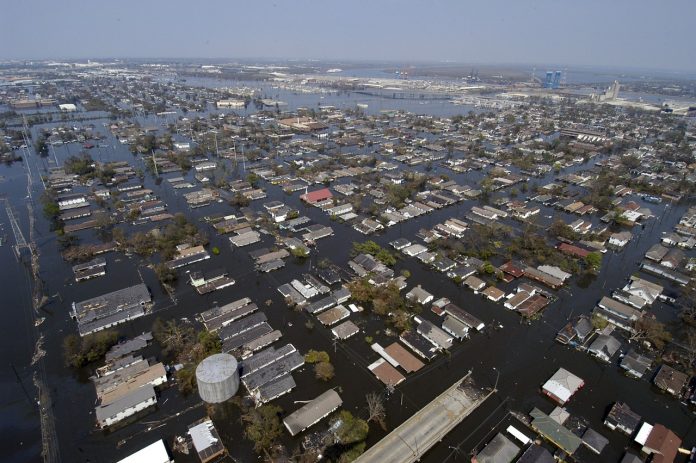 NEW YORK, Aug. 24, 2018 /Christian Newswire/ — No words or pictures can truly justify the physical and emotional devastation Hurricane Harvey caused in poor communities of Texas a year ago. However, with 65 years of global disaster relief experience, Malteser International Americas quickly mobilized to ensure that no child, grandparent, or family was forgotten after the first wave of relief organizations left for other disasters.
"Malteser International Americas greatly excels in the second critical phase of disaster relief. After the first wave of organizations left Texas, our brothers and sisters in the affected areas still needed help. It was time to identify the forgotten communities and vulnerable families, find the gaps in relief, and continue ongoing assistance for those in need. This is exactly what we did –and did very well– in the wake of Hurricane Harvey," said MG (Ret.) Thomas A. Wessels, KMOb, President of Malteser International Americas.
While the bulk of the relief from other organizations was primarily distributed in the Houston region, Malteser International Americas was unwavering in their mission to help the most at-risk people in the most vulnerable areas. Filling in the aid gaps in the weeks and months following Hurricane Harvey, the humanitarian arm of the Order of Malta, distributed relief in the economically disadvantaged communities of Rockport, Fulton, Beaumont, Corpus Christie, and Victoria.
The organization partnered with local, faith-based community organizations in the disaster region to expedite the relief, including the organization's own Order of Malta network; St. Vincent de Paul Society; Catholic Charities; and the Archdiocese of Corpus Christi.
From there, people in greatest need were identified and $75,000 in $100 cash cards from a local grocery store were distributed to 750 families, so they could put food on the table and regain their dignity. The cards helped the most at-risk people in the Rockport-Fulton region to immediately purchase food and some of life's necessities lost in the storm.
Cash cards were distributed to the most vulnerable in the community first, including elderly people with health issues, pregnant and nursing mothers, single women solely responsible for caring for themselves and the home, and people with disabilities.
Elizabeth Parks, a wife and mother who suffers from Rheumatoid arthritis said, "The cash card gave us the courage to continue to go forward and not give up. We were so thankful for Malteser International Americas for helping our family and the people of Rockport."
Humanitarian aid was also distributed in a forgotten community in the rural outskirts of Rockport to the Salt Lake Church Relief Center, a former church that served as a relief and warm meal distribution center for three months after the hurricane. The center fed 1,000 hungry families nutritious meals and provided them the basic household necessities to live. 
Arnold Gonzalez, Director of the Salt Lake Church Relief Center said, "We were thankful for the financial support from Malteser International Americas because it allowed us to serve about 350 warm meals a day and approximately 20,000 meals in the 60 days the center was open to the community. I prayed a lot during that time and I noticed miracles. If I needed something, it would appear…and that is exactly what happened with Malteser International Americas."
Malteser International Americas further provided aid. In Rockport, financial assistance was given to rebuild St. Peter Catholic Church, the heart and spiritual soul for 200 Vietnamese parishioners in Rockport. And in Beaumont, the Malteser International Americas and local partners distributed 1,000 household kits for 5,000 people, which included critical cleaning supplies, food, paper goods, and toiletries. Also, in Beaumont, 1,000 desperate families received cash cards to purchase food and hygiene essentials through Catholic Charities.