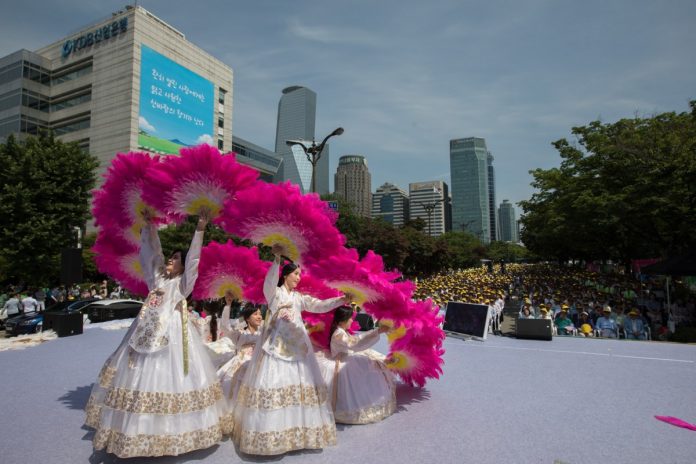 Manmin Central Church of The United Holiness Church of Jesus Christ conducted "Manmin Music Festival 2018" in the Yeouido Park from 2 until 4 PM on June 16.
This event was attended by approximately 7,000 members of Manmin Central Church. The church's powerful ministry and charitable works were presented in video, singers and dancers of Performing Arts Committee showed beautiful performances, and Rev. Dr. Soojin Lee, Chairperson of Pastors' Association delivered the message.
The powerful video produced by GCN (Global Christian Network) presented many cases of divine healing including burn, cardiac infarction, and atopic dermatitis that have taken place by the prayer of Rev. Dr. Jaerock Lee, Senior Pastor of Manmin Central Church. Pastor Soojin Lee said, in her message, "Most of the members of Manmin Central Church have met and experienced God the Healer, and the church has been praying for the development of the country and for the welfare and peace of the society and politics."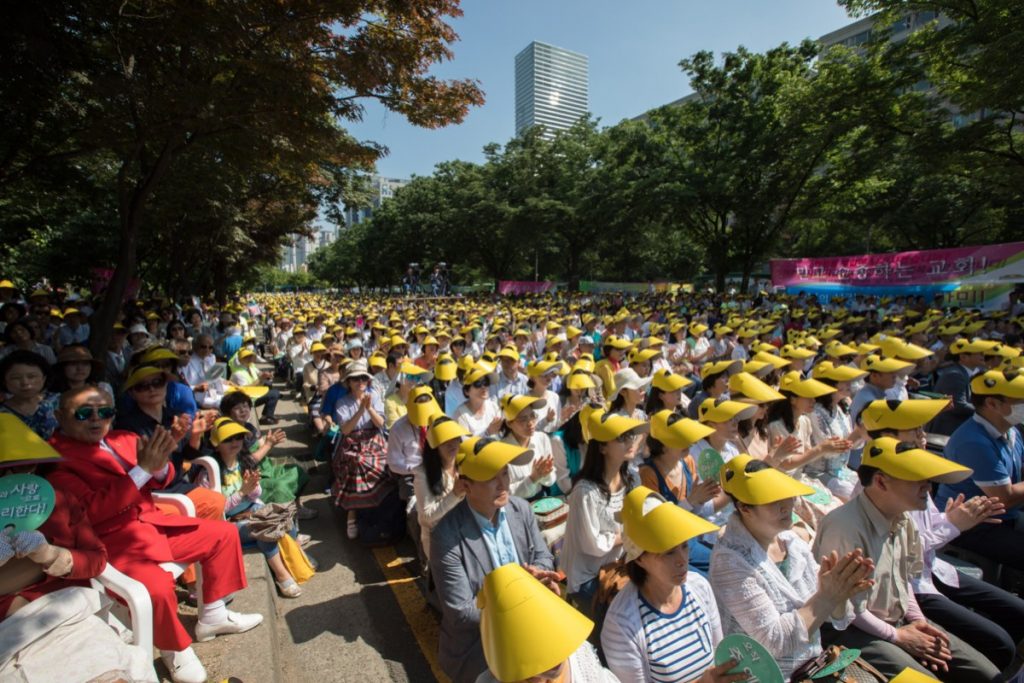 She added, "Manmin Central Church had conducted overseas crusades in 14 countries since 2000, and in the crusades an innumerable number of people were healed and accepted the Lord. In the future even bigger crusades will be held in each continent and the greater works of the living God manifested."
The second video presentation showed Dr. Jaerock Lee's ministries on relief for the poor and students. He is currently giving relief to 220 elderly people who have not received proper dental treatment who are in need.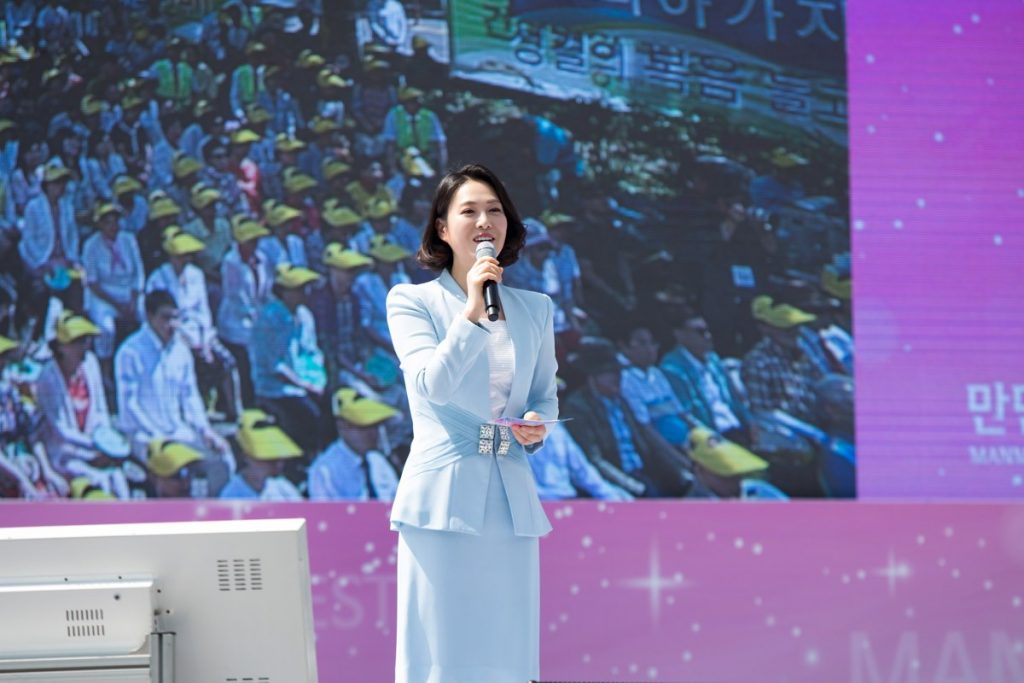 A person from the administrative department of this event from the church said, "We gave notice to Yeongdeungpo Police Station in advance and this event was held in peace." He also emphasizing the meaning of this event, saying, "We didn't say any demonstrative words and didn't show any aggressive deeds. We expressed the works of God that have occurred to Manmin Central Church and announced the church members have followed and obeyed the teachings of the Bible."
A person from Yeongdeungpo Police Station spoke, "This event, by Manmin Central Church, was held in good order and peace and featured with a mature sense of citizenship. We are planning to publicize this event as a good example in the police."