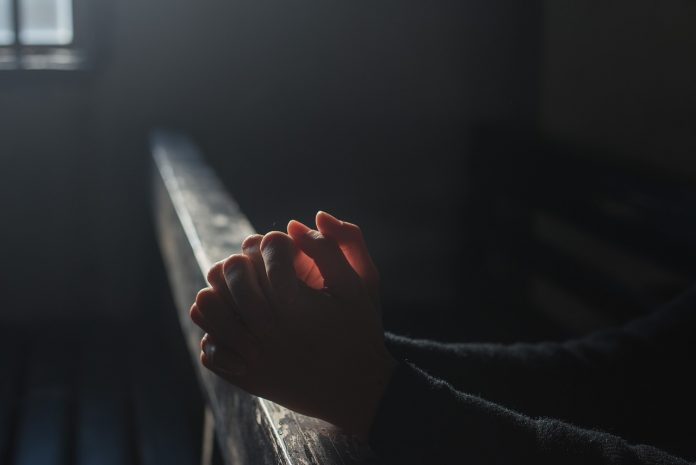 Franciscan Sisters of Christian Charity offer a series of 2021 discernment retreats for Catholic single and professional women, 20-34. The online events and retreats have been developed for the particular needs and desires of those discerning a career or calling to consecrated life. https://fscc-calledtobe.org
Upcoming events include: Career or Calling, for young adult woman at decisive times of life. Our Sisters respect your life experiences, perspective and gifts of those with professional responsibilities and educational goals. Talents and background in a variety of areas, from social services to health care to education to IT skills may be part of God's plan in a Franciscan ministry.
Franciscan Holy Hour: for young men and women, we're partnering with the Franciscan Sisters of St. Francis of the Holy Cross and Franciscan Friars ABVM Province – Holy Evangelists Friary Chicago, IL for an online Lenten Holy Hour on February 19. Includes Benediction, Scriptural reflections and moments for silent prayer. Like Francis, we honor and love our Lord Jesus Christ present on our altars in the Sacrament of Love.
Phone Conversation: During this time of physical distancing, we are here to listen. If you have questions about a consecrated Franciscan Sister calling or would appreciate talking to a trained spiritual director, please feel free to contact us
Called to Pray With Saints Francis and Clare: Franciscan Zoom Retreat for discerning a call to Franciscan Prayer and Life. Immerse yourself in the prayer of Saints Francis and Clare, and discover how God currently works in our lives.
Catholic Professional Women 24-34 – 'Discern My Calling' Zoom Series Designed for You. For discerning your calling or beginning to consider your life, purpose, career and vocation approaching graduation, or in post graduate life.
The popular Convent Visit Zooms return, with Franciscan Sisters serving in Arizona, Ohio and Wisconsin An inside view of our everyday lives on March 4, 2021 at 6:30 PM.
"At the end of our lives, all that matters is how we served our God and others, faithful to our call, and how well we respond generously to the inheritance that's been given to us." Sr. Leonette Kochan, OSF