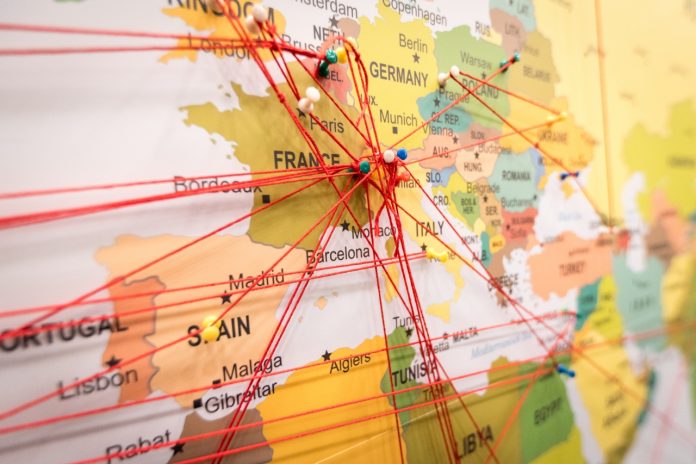 On Tuesday, 31 March at noon, Central European time, a panel of experienced church leaders and medical experts goes on air to address the global challenge of the COVID-19 pandemic from a medical, moral, and spiritual perspective.

Moderated by outgoing World Council of Churches (WCC) general secretary, Rev. Dr Olav Fykse Tveit, the televised 60-minute session is accessible via the WCC website.
"We've gathered key people to share their expertise and guidance on how to best cope with this extraordinary situation. Previous pandemics have taught us the importance of a holistic approach in situations like this, where all aspects must be taken into account and where we collaborate across disciplines," Tveit says.
He now invites all member churches and partners around the world, as well as the public, to tune in on: www.oikoumene.org/corona
to learn more about pertinent issues, such as:
Why collaboration at all levels in society is important and how faith communities can contribute in containing the COVID-19 pandemic, along with health authorities and governments.
How church leaders' constituencies are responding to the pandemic, and how they are accompanying their congregations.
How to ensure that information received from WHO is distributed and is adhered to.
How to uphold church life, worship services and convene congregations in conditions of a total shutdown.
Key aspects of church practices and traditions, that can assist us during quarantine and isolation.
How do we deal with stigma and discrimination against certain nationalities that have surfaced along with the pandemic?
Participants:
Rev. Dr Olav Fykse Tveit, WCC general secretary (moderator).
Dr Mathews George Chunakara, general secretary of the Christian Conference of Asia.
Sarah Hess, WHO Information Network for Epidemics (EPI-WIN), Health Emergencies Programme.
Rev. Dr Hyunju Bae, Presbyterian Church of Korea, member of the WCC Executive Committee.
Archbishop Job of Telmessos, Permanent Representative of the Ecumenical Patriarchate to the WCC, and Rector of the Institute of Post-Graduate Studies in Orthodox Theology in Chambésy, Switzerland.
Ebun James, general secretary, Council of Churches of Sierra Leone.
Dr Olivia Wilkinson, director of Research, Joint Learning Initiative on Faith and Local Communities, Washington DC, USA.
Dr Katherine Marshall, professor of Practice and Senior Fellow, Berkley Center for Religion, Peace, and World Affairs at Georgetown University and Executive Director, World Faiths Development Dialogue.
Dr Mwai Makoka, WCC programme executive for Health and Healing.
"All in all, a diverse panel of experts in relevant fields, which we hope can shed light on urgent issues," Tveit concludes.
WCC, oikoumene.org