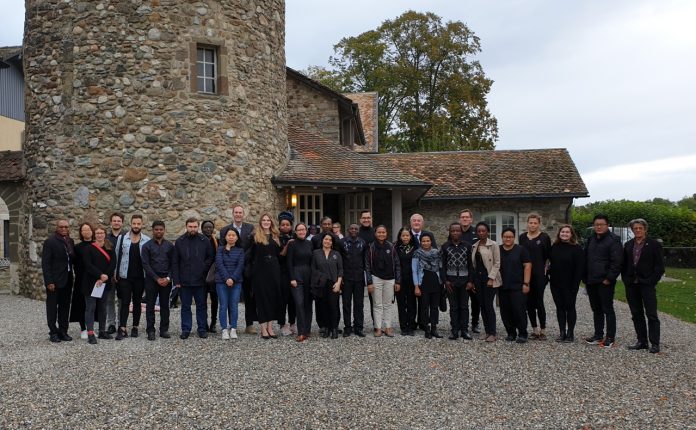 Students at the World Council of Churches' Ecumenical Institute at Bossey marked Thursdays in Black on 10 October, together with a group of visitors from Sweden.
Supporting the global campaign in taking a stand for a world without rape and violence, students and faculty at the Ecumenical Institute regularly wear black on Thursdays, as a simple yet profound way of showing solidarity with victims of sexual and gender-based violence around the world, and of expressing commitment to make a change.
"This week, we have had the privilege of receiving a group of visitors from Sweden," explains the Ecumenical Institute's academic dean, Fr Prof. Dr Lawrence Iwuamadi.
"As people come here for an encounter with our students, we want to share with them both what the study environment is like here in Bossey, and what daily life is like in this ecumenical setting. Taking a stand in support of the Thursdays in Black campaign, as it builds momentum among churches and ecumenical partners around the world, is an important example of this," Iwuamadi adds.
WCC, oikoumene.org