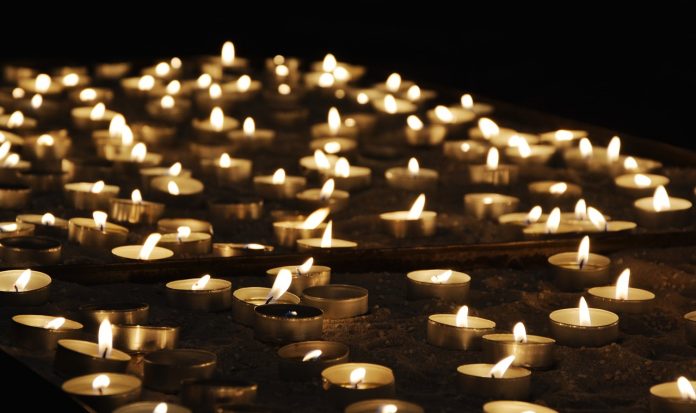 A wave of shootings in the United States has prompted lament, condolences and condemnations from US churches and the World Council of Churches (WCC).
"We stand with our sisters and brothers in the US in these hours of grief and confusion," said WCC general secretary, Rev. Dr Olav Fykse Tveit, "and, along with our condolences, we join the urgent cries of churches and church people for real remedies to the gun violence there."
Nearly three dozen people have been killed in three incidents in the last ten days in the US. In the latest killing, a gunman in Dayton, Ohio, on 4 August shot and killed nine and injured 26 people in a downtown entertainment district there. That incident was preceded a day earlier by one in El Paso, Texas, in which a 21-year-old opened fire in a store and shopping centre that left 20 people dead and dozens injured. A week earlier, a summer festival in Gilroy, California, was interrupted by a shooting that left three dead and many injured.
"We know," said Tveit, "that the issue of guns in the US borders on larger issues of violence, race, and political polarization. It is not just a legislative issue, though it is also that. Churches have a key role to play in both education and advocacy."
Legislative solutions in the US are often impeded by lobby groups, who cite rights guaranteed by the US Constitution's second amendment.
Jim Winkler, president and general secretary of the National Council of Churches in the USA, also commented on the shootings, stating, "There is no reason for anyone to own assault weapons which were created for use in war. There is widespread public support for requiring licenses to own guns, for a ban on assault weapons, and for background checks. The only reason elected officials refuse to take action in the face of desires of the voters is because they fear the power of the gun lobby.
"The combination of readily available weapons of mass destruction and a toxic white racist nationalist ideology is a recipe for disaster. If we cannot confront these two evils, far greater violence and social disruption awaits our nation."
WCC, oikoumene.org