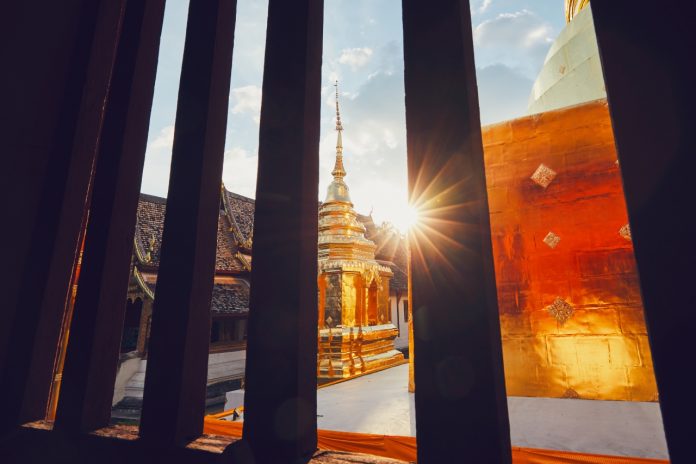 As Buddhists across the world prepare to observe the festival of Vesak, general secretary of the World Council of Churches (WCC) Rev. Dr Olav Fykse Tveit extended greetings to the WCC's Buddhist partners. "May you continue to be inspired by the wisdom of Gautama Buddha whose birth, enlightenment and death you commemorate on this festive day," wrote Tveit.
Focusing on the growing violence against faith communities Tveit affirmed, "A time such as this places a collective onus on all people of faith and goodwill to strive together to overcome violence in all forms." He touched upon the inspiration that the Buddhist and Christian traditions offer to eschew violence. "The biblical teaching to extend love to even one's enemies and do good to those who hate us (Luke 6:27) is a prophetic call to subvert the cycle of violence. Similarly, the teaching of the Dhammapada: 'hatred is never appeased by hatred in this world. By non-hatred alone is hatred appeased. This is a law eternal' (Na hi verena verāni sammantīdha kudācanaṃ, Averena ca sammanti esa dhammo sanantano) testifies to the futility of hatred to overcome violence."
Tveit also highlighted how the WCC has included 'Christ's love', which has provided inspiration for Christian involvement in peace-building, as an integral part of its theme for its forthcoming assembly to be held in Karlsruhe, Germany in 2021. "We will seek to explore the prophetic potential and challenge that 'Christ's love' holds not only for intra-Christian unity, which is the goal of the ecumenical movement, but also for our wider collective life as members of one human family in our movement towards wider unity and reconciliation," wrote Tveit.
Tveit concluded his greeting with the hope that the years ahead will open up further opportunities for Christian-Buddhist collaboration "as we seek to overcome suffering in its various forms in the world through the values we hold dear in our respective faith traditions – including love, compassion, sympathetic joy, equanimity, peace, patience and justice."
WCC, oikoumene.org