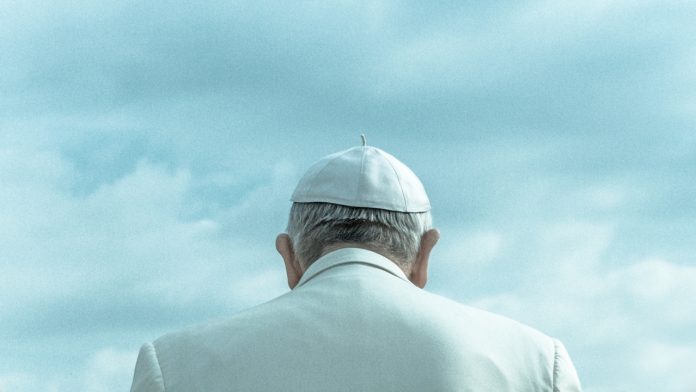 Vatican City, Oct 28, 2018 / 07:53 am (CNA/EWTN News).- Pope Francis offered prayers for the victims of the Pittsburgh synagogue shooting in his Angelus address Sunday.
"May the The Most High welcome the dead in his peace, comfort their families and support the wounded," Pope Francis said Oct. 28.
Eleven people were killed when a gunman opened fire at the Tree of Life synagogue Saturday morning during its Sabbath service.
The pope expressed his closeness to the city of Pittsburgh and  "in particular to the Jewish community."
The shooting suspect, Robert Bowers, reportedly shouted "All Jews must die," during the attack.
"May the Lord help us to extinguish the outbreaks of hatred that develop in our societies," Pope Francis prayed.
Pope Francis asked God for a "strengthening of the sense of humanity, respect for life, moral and civil values, and the holy fear of God, who is Love and Father of all."
The pope also expressed hope in his Angelus address that the conclusion of the 2018 Synod of Bishops on young people, the faith, and vocational discernment will go on to bear good fruit.
"The Youth Synod was a good harvest, and promises good wine," Pope Francis said following the closing Mass of the synod Oct. 28.
The pope stressed that the main objective of the synod was not its final document, which was voted upon and published in Italian on Saturday night.
"More than the document, however, it is important that a way of being and working together, young and old, in listening and discernment, to reach pastoral choices that respond to reality, is spreading," said Francis.
The "fundamental attitude" of the synod was "listening," he said.
"We tried to read reality, to grasp the signs of our times. Community discernment was done in the light of the Word of God and of the Holy Spirit," Pope Francis continued.
"This is one of the most beautiful gifts that the Lord makes to the Catholic Church, that is, to gather voices and faces from the most varied realities and thus be able to attempt an interpretation that takes into account the richness and complexity of the phenomena, always in the light of the Gospel," he said.