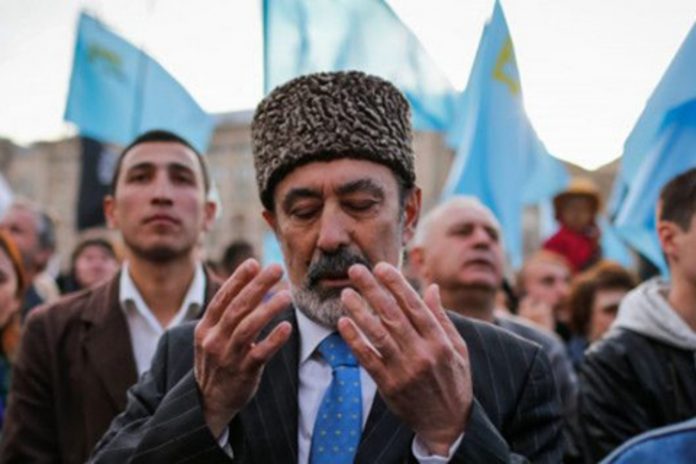 Special services of the Republic of Belarus start to closely watch Muslims who have relatives in Odessa and Kherson regions, as well as in Kyiv. This was reported on Facebook by Ukrainian MP Refat Chubarov, UNN reports.
"The Majlis of the Crimean Tatar people received information that the officers of the special services, as well as of the Migration Service of the Republic of Belarus, conducted an active questioning of Crimean Tatars (Tatars of Belarus) and representatives of other ethnic communities that profess Islam. At the same time, representatives of the Belarusian security services are particularly interested in Muslims who have relatives in Odessa and Kherson regions, as well as in Kyiv.
The official explanation for such an interest is "the study of migratory flows, family ties, the level of religious and national relations in the individual and collective mentality of Muslim diasporas," said Chubarov.
He added that among the questions for the respondents are: "Will you go to Kyiv on the Independence Day of Ukraine?", "Do you visit Ukraine in general on holidays?", "How often do you celebrate Ukrainian holidays and does it not contradict the interpretation of the Koran?", "Do you support the declaration of Novooleksiyivka, Kherson region as the capital of Crimean Tatar autonomy in Ukraine?"
"At the same time, it is reported that representatives of religious circles in Belarus are surprised by the conduct of such investigations and sociological surveys by law enforcement services. It is possible that such "interest" may be due to the task assigned by Russia: activation of the intelligence and sabotage activities of Russia through a third country in order to exacerbate the interethnic and interreligious situation in Ukraine. For example, to accuse Ukraine of "persecuting"" not only the Ukrainian Orthodox Church (Moscow Patriarchate), but also Muslim organizations," summed up the MP.
RISU, risu.org.ua