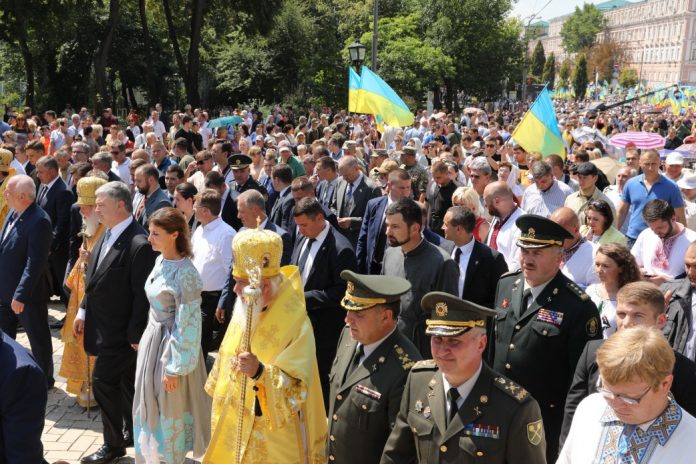 President Petro Poroshenko and his wife Maryna Poroshenko took part in the Cross Procession on the occasion of the 1030thanniversary of Christianization of Ukraine-Rus'.
Believers of the Ukrainian Orthodox Church of the Kyivan Patriarchate, headed by Patriarch Filaret, and believers of the UAOC, headed by Metropolitan Macarius, passed to the garden square near the monument to St. Vladimir.
The Head of State together with his wife also took part in the prayer service for Ukraine and the Ukrainian Autocephalous Orthodox Church.
The festive event was attended by representatives of the Government, members of the All-Ukrainian Council of Churches, well-known public figures, volunteers, representatives of culture, science and education.
RISU, risu.org.ua